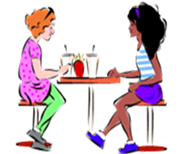 WELCOME TO THE HSV WGA 18-HOLE SOCIAL LEAGUE
With a 9-Hole Option

If you are thinking of joining a Village golf league,
You've come to the right place!

The Social League believes that how we play is not as important as enjoying a relaxing round of golf!
We play at 8 different courses every Wednesday morning (April-October)!
All skill levels are welcome! No handicap required.

A GREAT GROUP OF FRIENDLY AND FUN WOMEN!

Play your own game with no stress!
Enjoy the camaraderie!
Socialize with members after your round of golf!
Join any time!
Play when you can and play either 18 or 9 holes!

Give us a try. You will be glad you did – and so will we!
SIGN UP FOR THE 2023 GOLF SEASON TODAY
To apply, select "Member Sign Up" from the Menu.